Labour Market Report | 2022 January – June | Hungary [Downloadable report]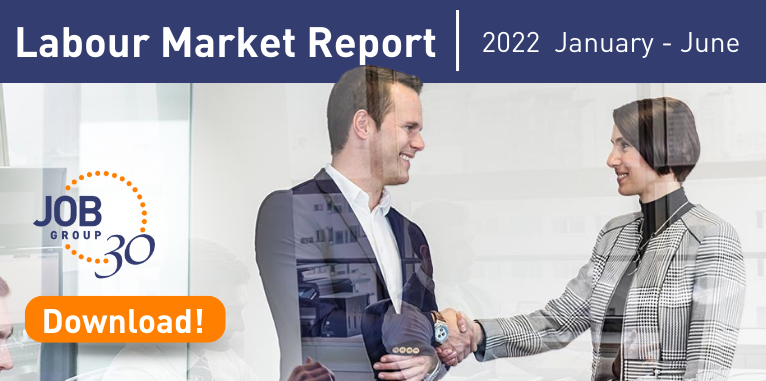 2022.08.10.
The labour market and the HR trends are changing and evolving. "Only the change is constant" have became a mantra during the last period for many businesses and professionals.
In our report we map out the latest trends, researches and statistics of the Hungarian Labour Market from 2022 January to June. Our senior consultant and seasoned professionals gathered together to provide insights to better understand the first half 2022 from the perspective of the labour market.
Our report contains:
Labour Market facts and figures in Hungary
Key skills in demand
Local labour legislation changes
Features that have been affecting the Labour Market
The JobGroup insight of the last 6 months with our 30 years of experience in the field.
This report is in English.
Download
In 2022 we have stepped into a new era of work and business in the Hungarian Labour Market. Take a closer look at the changes from January to June with us!
Why should you download JobGroup's report?
JobGroup has been in the Hungarian HR industry for 30 years.
Thanks to our consultants' commited work, experience and expertise, we know the labour market very well.
We have an overview of the Hungarian labour market
Our consultants are very familiar with numerous industries' and niche areas' HR trends.
We can detect and identify changes very soon and we are among the firsts who react accordingly.
We only use authentic and official information and sources.
Our company is in Hungarian ownership. Helping and supporting the Hungarian Labour Market is our purpose and responsibility.
Check out our previous reports too!
Check out our gifts and surprises to the Hungarian HR professionals for our 30th anniversary!
https://jobgroup.hu/blog/jobgroup30